May 9, 2019
Strandline Lake In Winter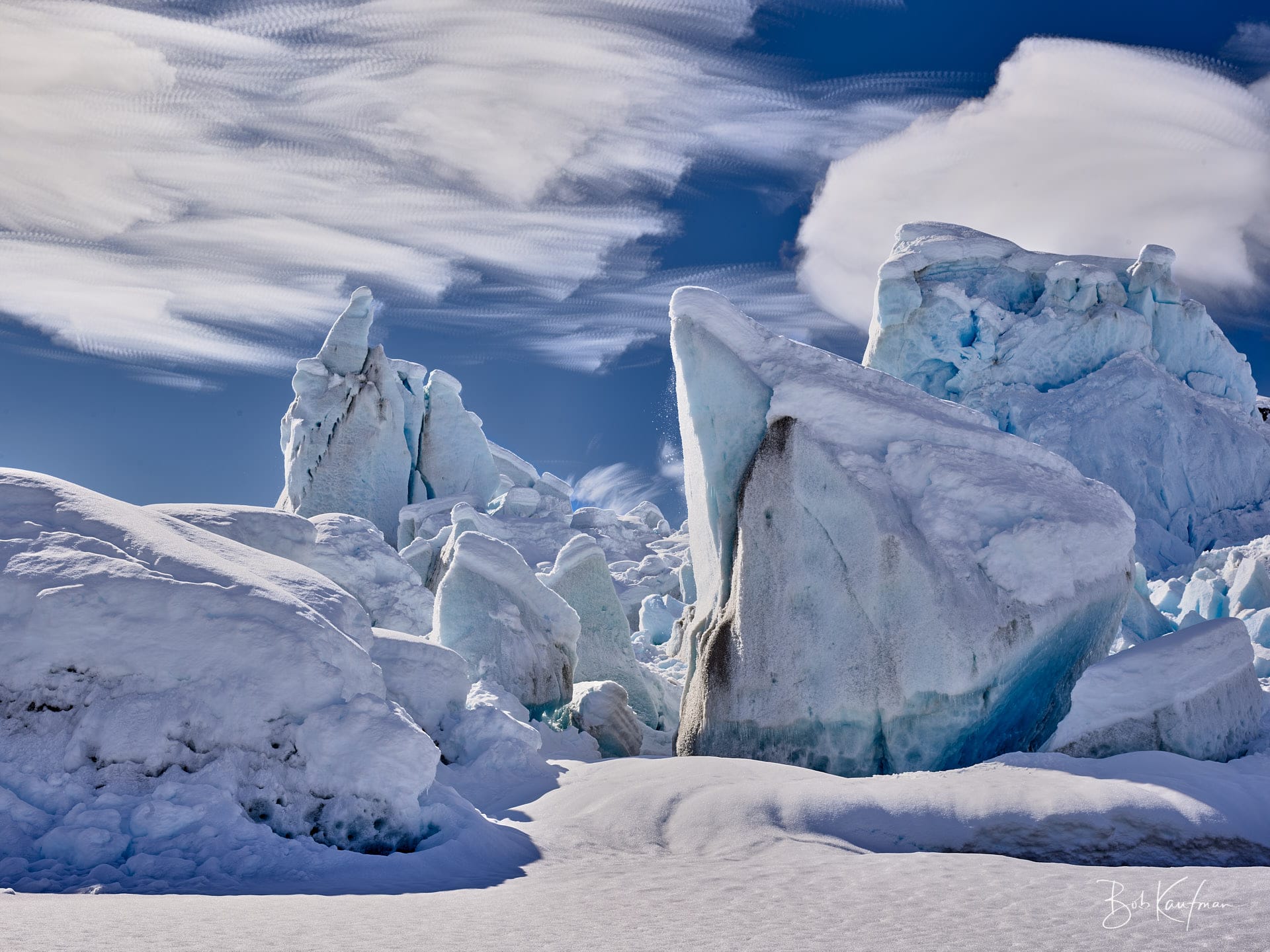 When Will The Era End?
Two ice-dammed lakes—known mostly only to a few pilots—lie within a 45-minute flight of Anchorage. Each spring, the they fill with millions of tons of river runoff. Glacial walls contain them until the weight of the water is simply too great. And then, they burst, sending major floods downvalley, destroying everything in their path, and leaving a moonscape of stranded icebergs, some ten stories high, littered across miles of empty lakebed and outwash plains.
One is Blockade Lake. I wrote about the challenges of photographing Blockade Lake in August, 2018.
The other is Strandline Lake. In this post, I share my experience of exploring Strandline this April (still winter in this part of Alaska), twice with photographer friends and once on my own. (If you want to see what Strandline looks like in summer, read more about the phenomenon of these ice-dammed lakes, or view aerial drone footage, I've posted about it on Alaska.org, our Alaska travel site.)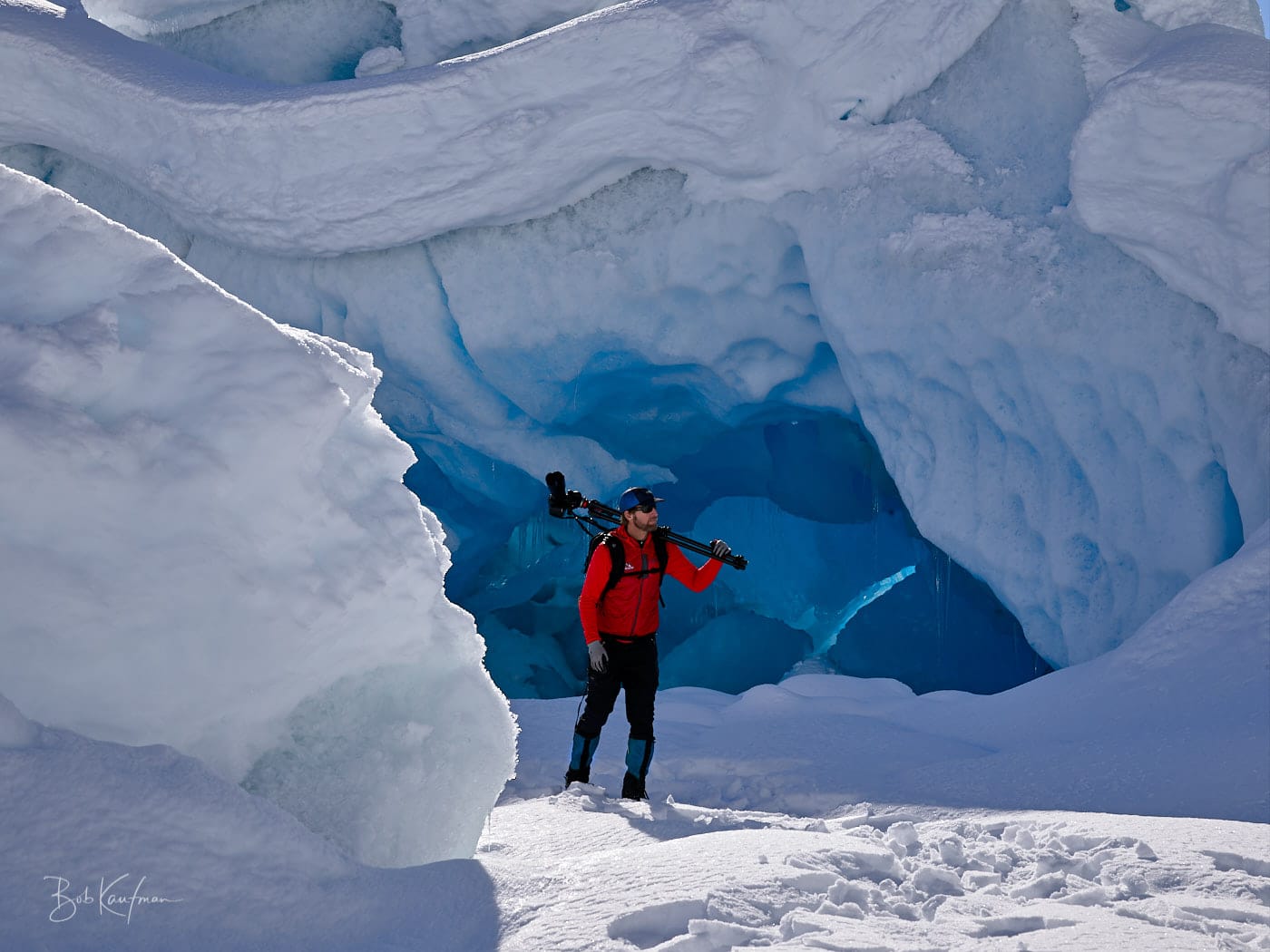 These are amazing spectacles. But if history is any guide, these outburst floods may not continue much longer.
Lake George Near Anchorage
A far more famous and better known self-emptying lake was Lake George, only 45 miles from Anchorage and 20 miles from Palmer. Historical reports of a "a great flood that destroyed Indian villages near the head of Knik Arm" trace back to at least the late 1800's. Starting in 1918, the lake emptied annually, spilling into the Knik River.
In some cases, the water level on the river rose in days from 7 to 20 feet deep and from 150 to 4000 feet wide. The Alaska Railroad erected massive bridges downstream to protect against this great cataract.
And then, in 1967, it ceased. It has not emptied since. And it likely will never happen again. The damming glacier has melted away, and there is no longer enough ice mass to push up against the mountainside and form a dam. No one knows how many more years Blockade Lake and Strandline Lake will burst. With climate change thinning glacial mass all across Alaska, I recognize that any year may be the last, and I continue to visit these spectacles summer and winter.
Hope you enjoy the images below.